About GRI Equity
Introduction to Our Business
GRI Equity offers research and resources for investment and business management and is a portal for private equity investment services. Tom Butler is the principal focussing on venture capital, due diligence and investment management, all with a green, ethical, big-picture perspective.
The focusof both resources and services is on venture capital and portfolio management advice serving SMEs, families and sophisticated investors. The business philosophy is integral and holonic management technology is applied.
Tom applies a whole systems approach built on the disciplines of finance and integral management. The approach builds long lasting business with attractive returns and lower risk. The management technology is embedded within client businesses for long lasting benefit.
GRI Equity is part of Astraea. It is a private business familiar with the needs of private clients. Tom is familiar with family dynamics as well as professional dynamics. Clients benefit from venture capital and corporate finance expertise and personal and business development technology.
This approach has been refined from many years of research and experience. Businesses that are successful generation after generation realise value more quickly, with lower risk. It is important to align the interests of principal stakeholders: investors, managers, holdings and the market. There is a lot of discussion of the method on this website. Please browse freely.
Please contact us to let us know how we can help. Thank you.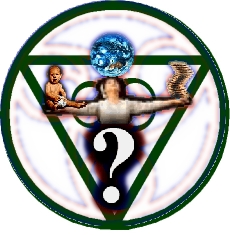 Branding
GRI stands for "globally responsible initiative" or "taking action to be responsible for our world". This essence underpins natural systems. The policy of contributing to the greater world reflects the philosophy "what goes around comes around". (And the going and coming is accelerated by advancing technologies.) We aspire " to do to others as we would like them to do to us". And we focus on equity - where the risk return profile offers room for improvement.

The logo is a simple graphic with which to brand ourselves. It is derived from the combination of ideas to do with
risk, change and instability (triangle on its head)

management, movement and stability (circle, protecting triangle) and

our objective and outlook (infinity!).
Home * Business Advice and Coaching * Investor Services * Resources *About * Contact